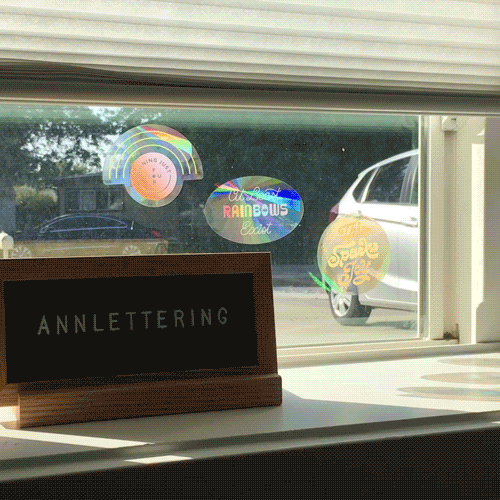 To create happy rainbows, place the decal on east, west, or south-facing indoor windows.
Suncatchers need direct sunlight to work properly.
The appearance and intensity of rainbows depend on the weather, the sun's movement, the decal's placement, and the time of day and year. 
Step 1:
Clean the window to create a dust-free surface. 
Step 2: 
Peel the decal and place the adhesive side on the glass. Keep your fingers to the edges to avoid leaving fingerprints on the decal.
Step 3: 
Once you're satisfied with the decal's position, gently use a business card to squeeze out any air bubbles. 
Step 4: 
Step back and enjoy the rainbows!
Removal: 
To remove the decal, gently peel it off. If residue is left on the glass, use rubbing alcohol and a paper towel to wipe it off. 
Moving homes? Don't throw away your suncatcher! 
You can enjoy them at your new residence. Gently remove the sticker and temporarily place them on any glass surface for transport, i.e., a mirror or picture frame glass. Be sure to clean the glass's surface to minimize dust and lint. Fingerprints are sometimes unavoidable but will not reduce the effectiveness of the suncatcher. 
Not seeing any rainbows?
Try a different location or place the decal higher up on a window. East-facing windows get rainbows in the morning. South-facing is for late-morning and mid-afternoon rainbows. West-facing gets late afternoon rainbows.
See below for rainbow examples. Check out my suncatcher story highlights on 
Instagram
 to see suncatchers in action from my customers! 
Suncatcher Rainbow Examples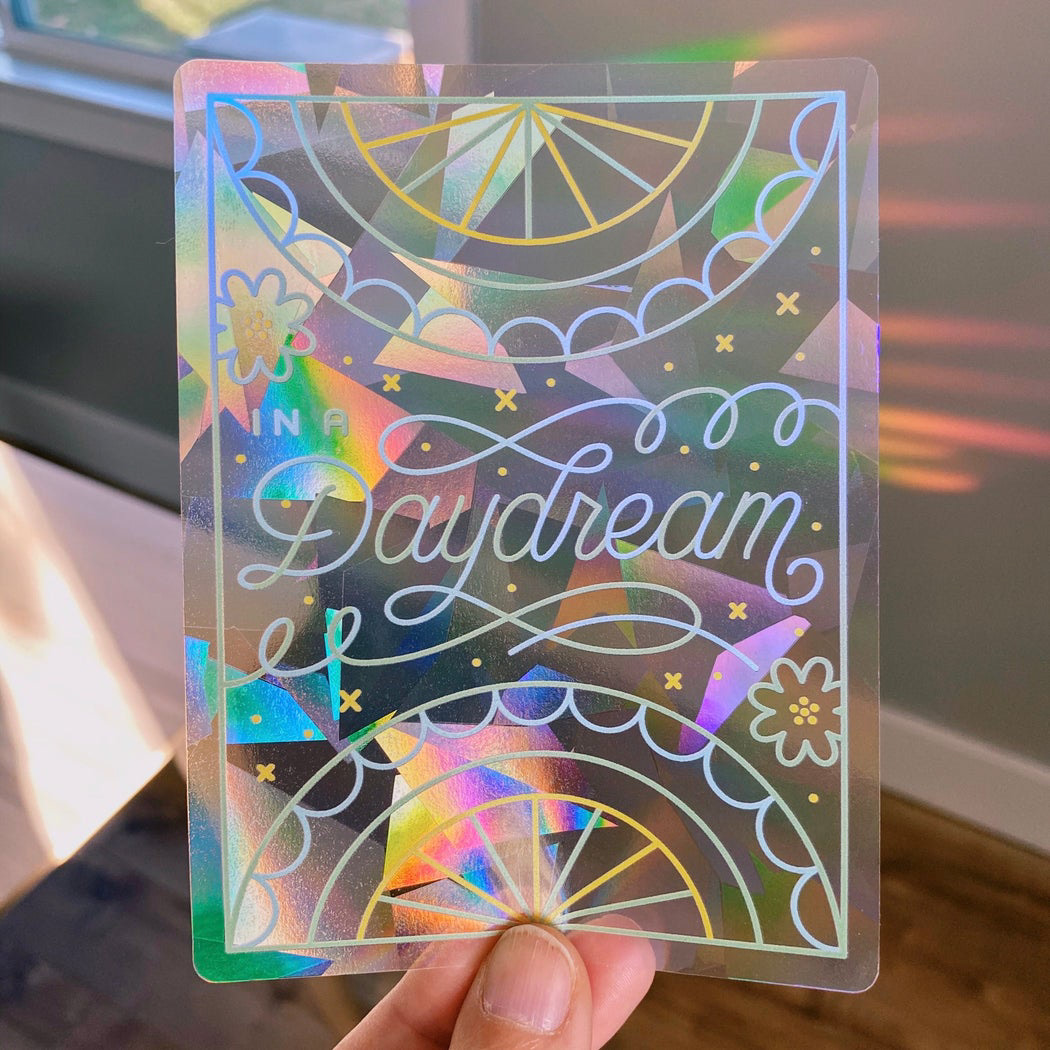 Visit my shop for suncatchers and other goodies!