Increase your company's visibility and captivate viewers with one-of-a-kind murals that are on brand, engaging, and memorable. Whether it's for a restaurant, retail shop, or workplace, murals are an instant attraction that add an extra layer of vibrance and personality to any space. 
See a quick overview of my mural process below. To get started on a project estimate, please fill out the form at the end of this page.
​​​​​​​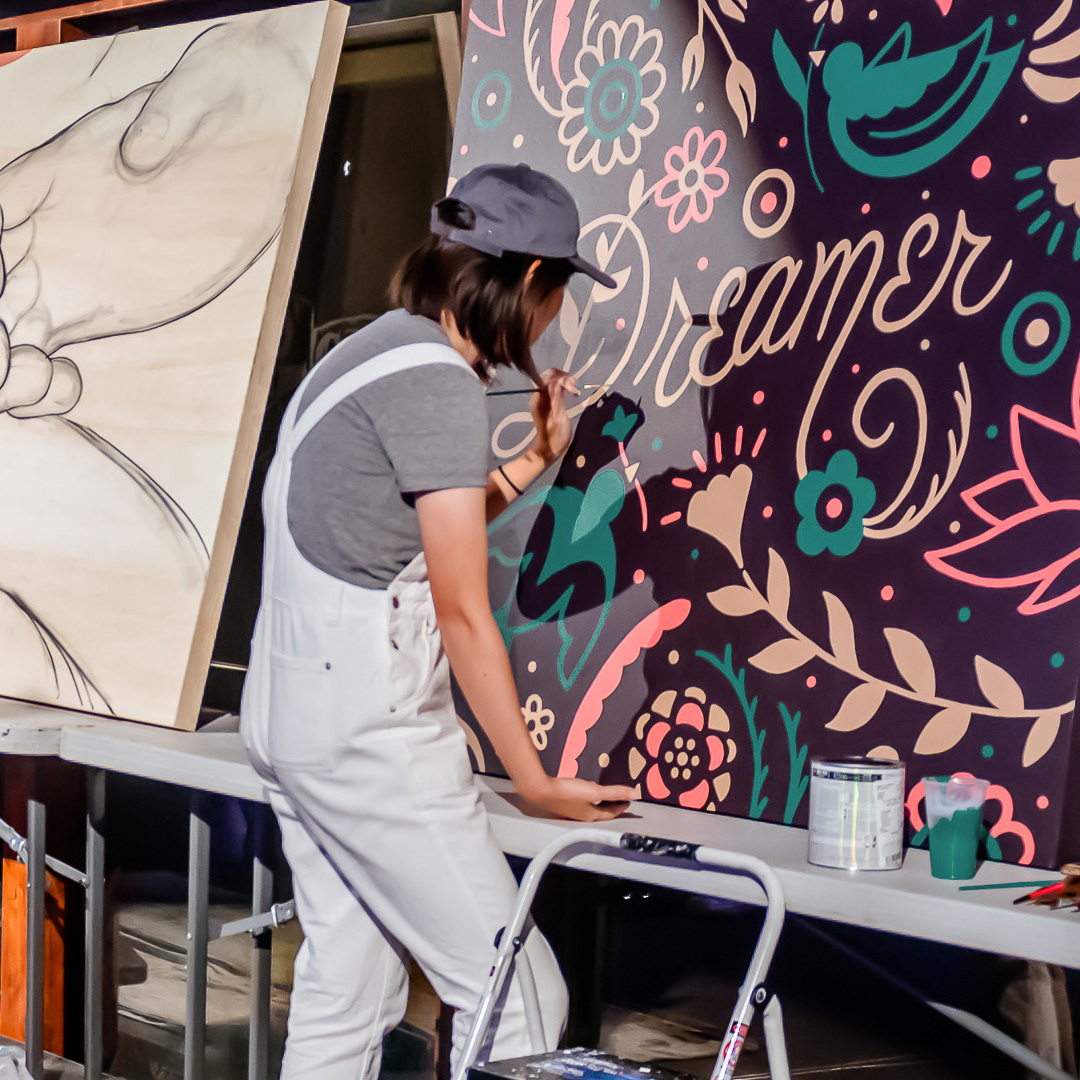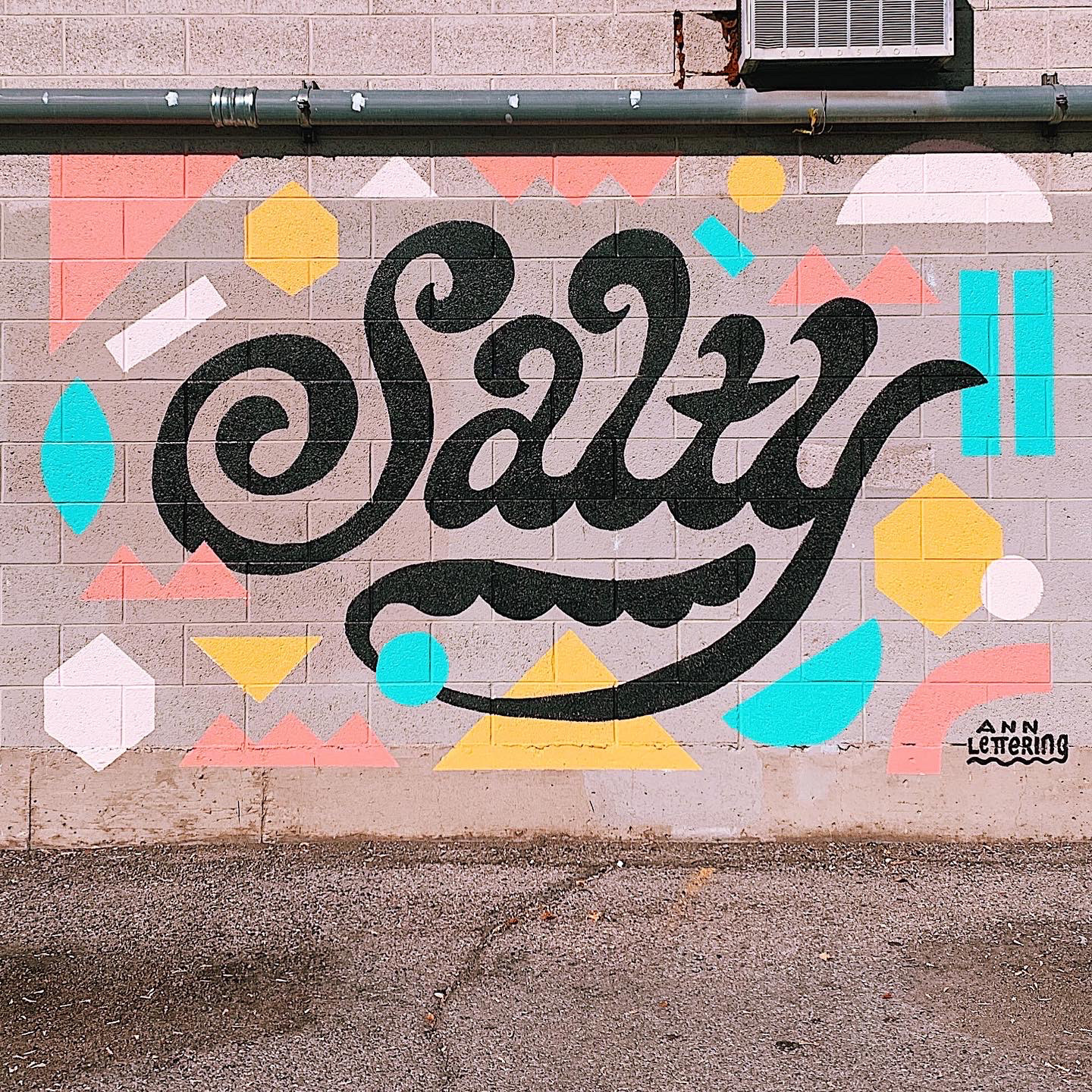 Step 1: Discovery
Let's get to know each other! What's the purpose of having a mural in your space? In this phase we'll gather information to understand your brand, aesthetic, and project needs. We'll work together to establish the content for the mural and gather measurements and photos necessary for an estimate. 
Step 2: Estimate
You will receive an initial estimate based on the size, scope, and complexity of your project. If everything is agreeable, a deposit is required to move forward with the project.  
Step 3: Design
I'll send you rough concepts for review with digital rendering of the design as murals. We'll communicate timely through rounds of revisions and honest feedback to arrive at a final design.
Step 4: Installation
This is where the art comes to life! We'll work on-site to complete the mural within the agreed timeline. The installation may take 1-3 weeks depending on the scope of the project. 
Step 5: Promote
Let's celebrate! The finished installation will be displayed and promoted through my social channels and online portfolio. Show off the mural to your audience online and tag us on Instagram! ​​​​​​​
Fill out the form below for a free estimate. For other inquiries, please visit
here
.
Thank you for your inquiry. I'll be in touch soon. Cheers!