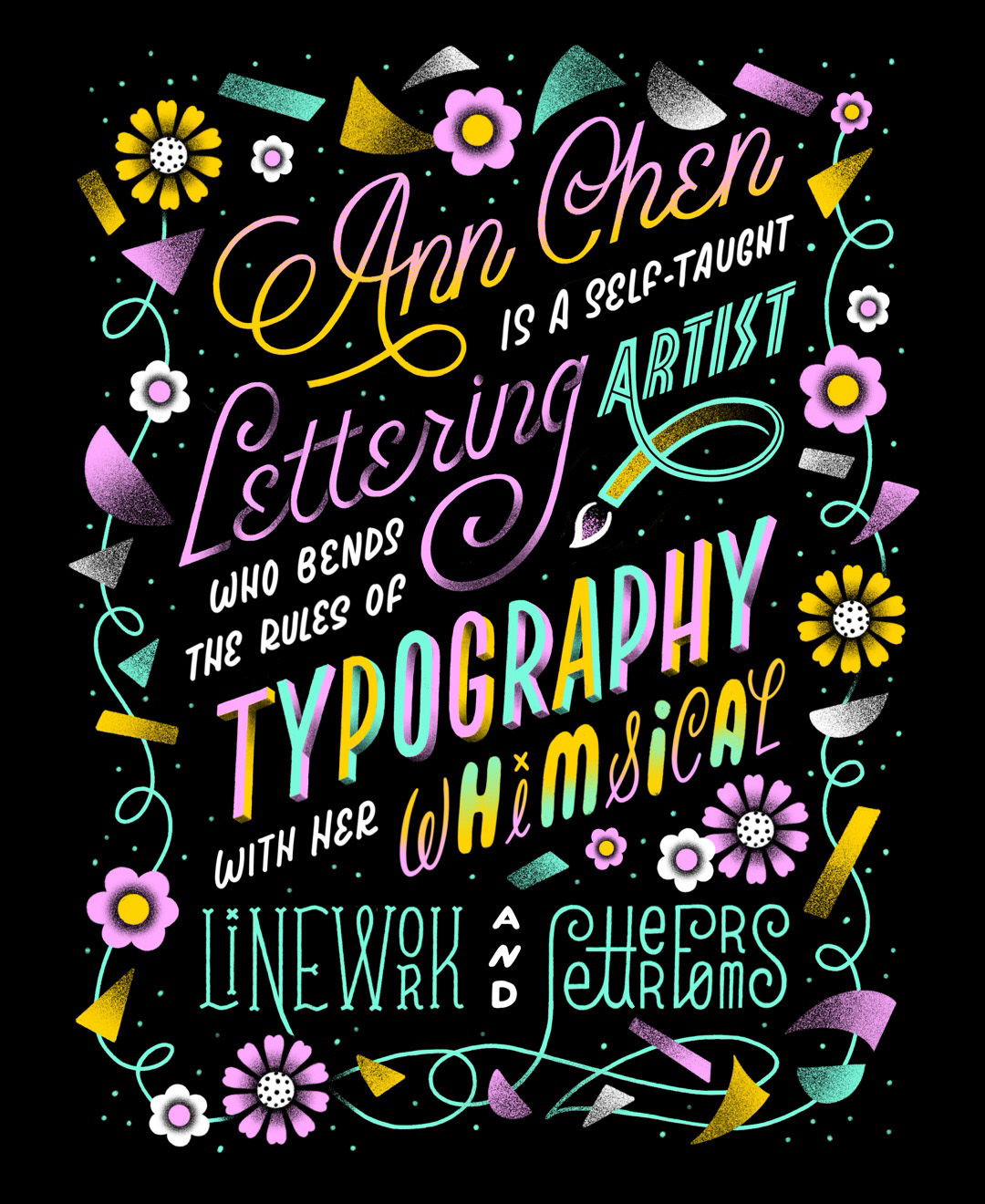 Annlettering is the studio of Ann Chen
I'm a self-taught letterer with a BFA in Graphic Design from Utah Valley University. After five years of working in the consumer retail industry, I left my career as an in-house designer to pursue freelance full-time. 
I now focus on murals and editorial illustration out of my studio in Utah.
My passion for the art of lettering stems from believing in the power of words and its ability to uplift others and create meaningful connections. I use lettering as an engaging medium for sharing stories and ideas. My work is often inspired by daily musings expressed through a colorful and positive lens. I enjoy bending the rules of typography with my hand-drawn letterforms and playful linework. When I'm not drawing the alphabet, I love to travel, dine at new eateries, and explore new crafts.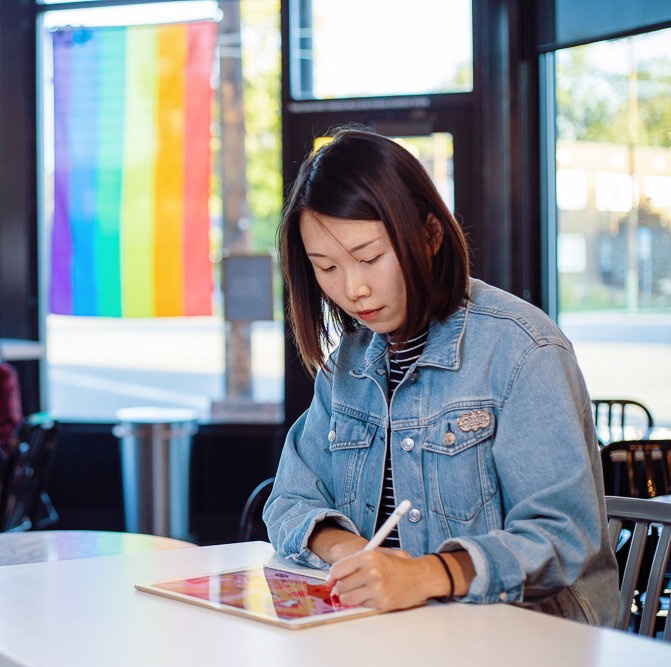 Recognition
2020 CA Typography Annual 10
2019 SLUGMAG November Issue
2019 DesignArts Utah
2019 Typism Book Five
2019 TypeCon Catalyst Award Judge
2017 Behance Feature: Editorial
2017 Behance Feature: Typography
2016 Behance Feature: Typography
2015 Far West Regional Design Annual
2015 AIGA-SLC 100 Show
Thank you for your interest.

I'll be in touch soon. Cheers!