Love From SLC Install
Client: City Creek Center (Taubman Properties)
City Creek Center is a shopping mall located in downtown Salt Lake City. I was hired to create an illustration that celebrates city living. The design features our love for Utah Jazz basketball, college football rivalries, and the convenience of public transport from our street rail system. The mural is installed as printed vinyl over exterior windows. Final art made in Adobe Illustrator.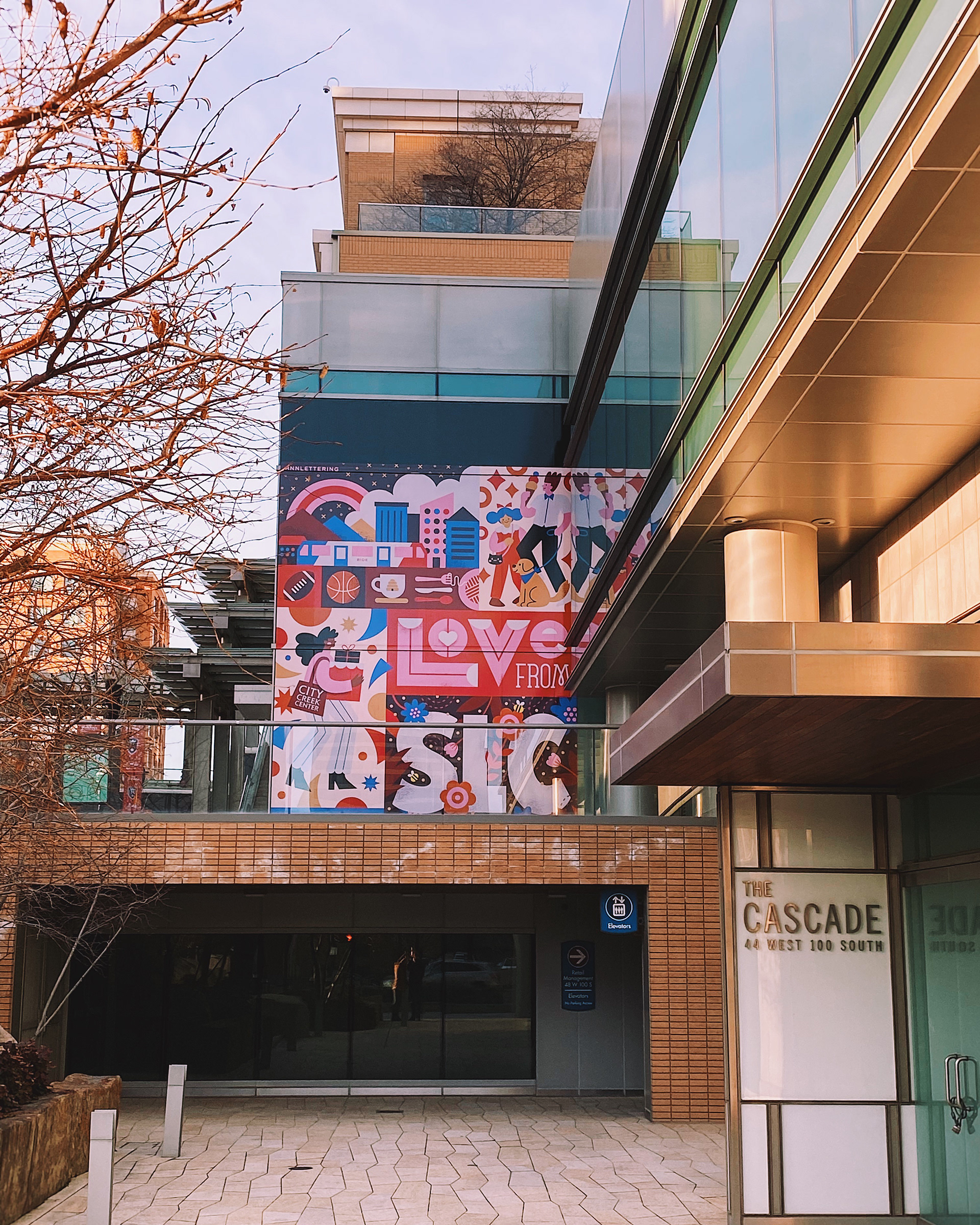 Digital mockups of color options and original sketch concepts.