Adobe Live: Faux Paper Type
I had the wonderful opportunity to demonstrate my digital paper illustration process on Adobe Live, a weekly video series hosted on Behance. I started experimenting with digital paper design during the 36 Days of Type challenge and fell in love with mimicking the complex layering and beautiful textures of real paper art. 

Below is an inverted slab serif "A" surrounded by apple blossoms made on Day 2 of my Adobe Live stream. The design was first sketched out on paper. I blocked out the shapes in Illustrator and brought into Photoshop for coloring, shadows, highlights, and texture.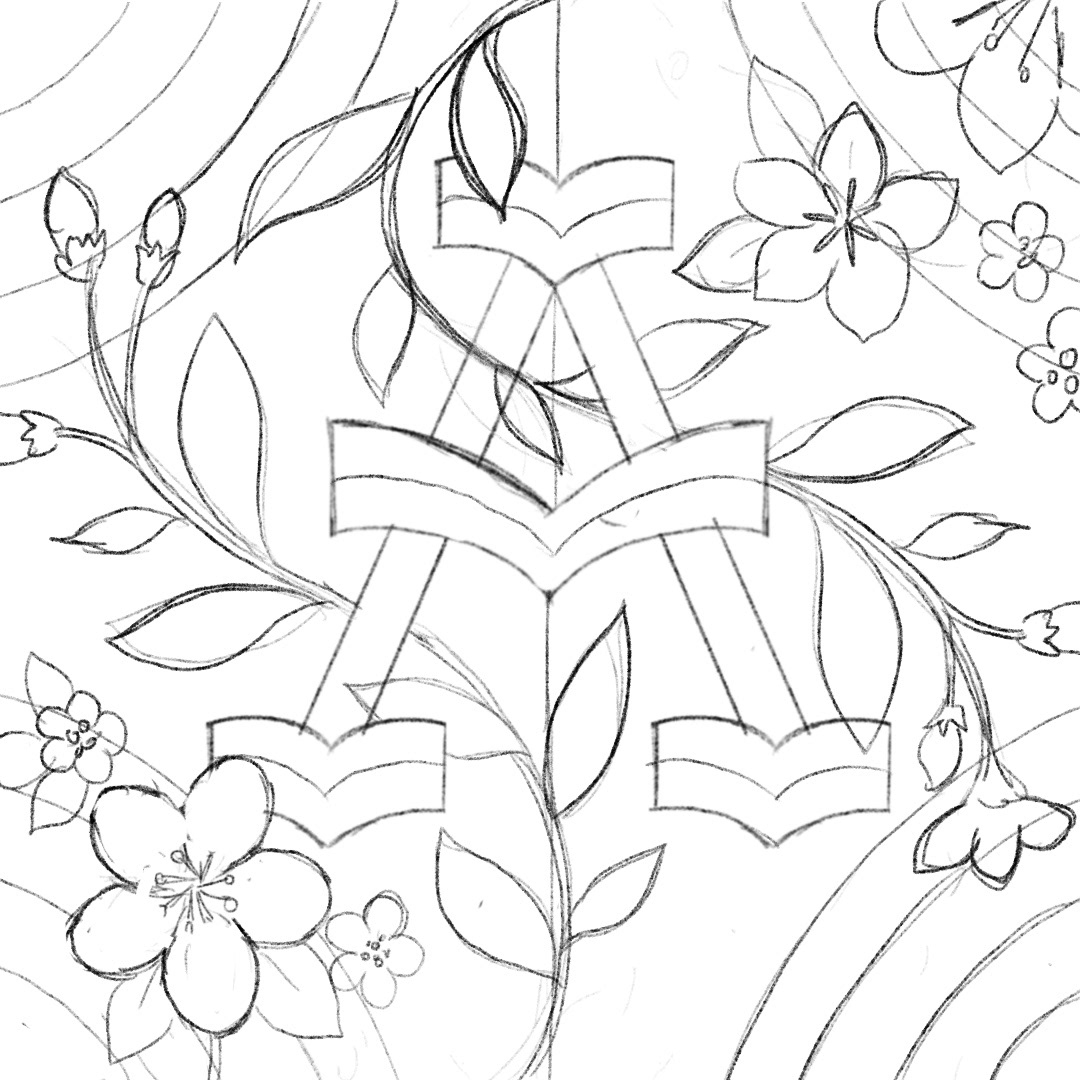 Below are faux paper illustrations I've made in the past using the same process with the exception of the Letter "J". That particular design was completely made in Illustrator using the program's shadow and grain effects.