Do you dream of seeing your art on a large physical scale outside of pixels on a screen? Your local public art program can make that happen! In this post, you will learn everything you need to know about public art so you can take advantage of these opportunties near you. Freelance is not the only way to support a creative business. For me, public art opportunities have been a good income supplement when work is slow, especially the first couple months where I transitioned to freelance full-time. My utility box project and first outdoor mural are both public art projects. I know for a fact that these opportunties have strengthened my portfolio and led me to other clients. If you're having a lull in your creative business or itching for something fun outside your day job, I highly recommend applying for local calls. Read on to learn more!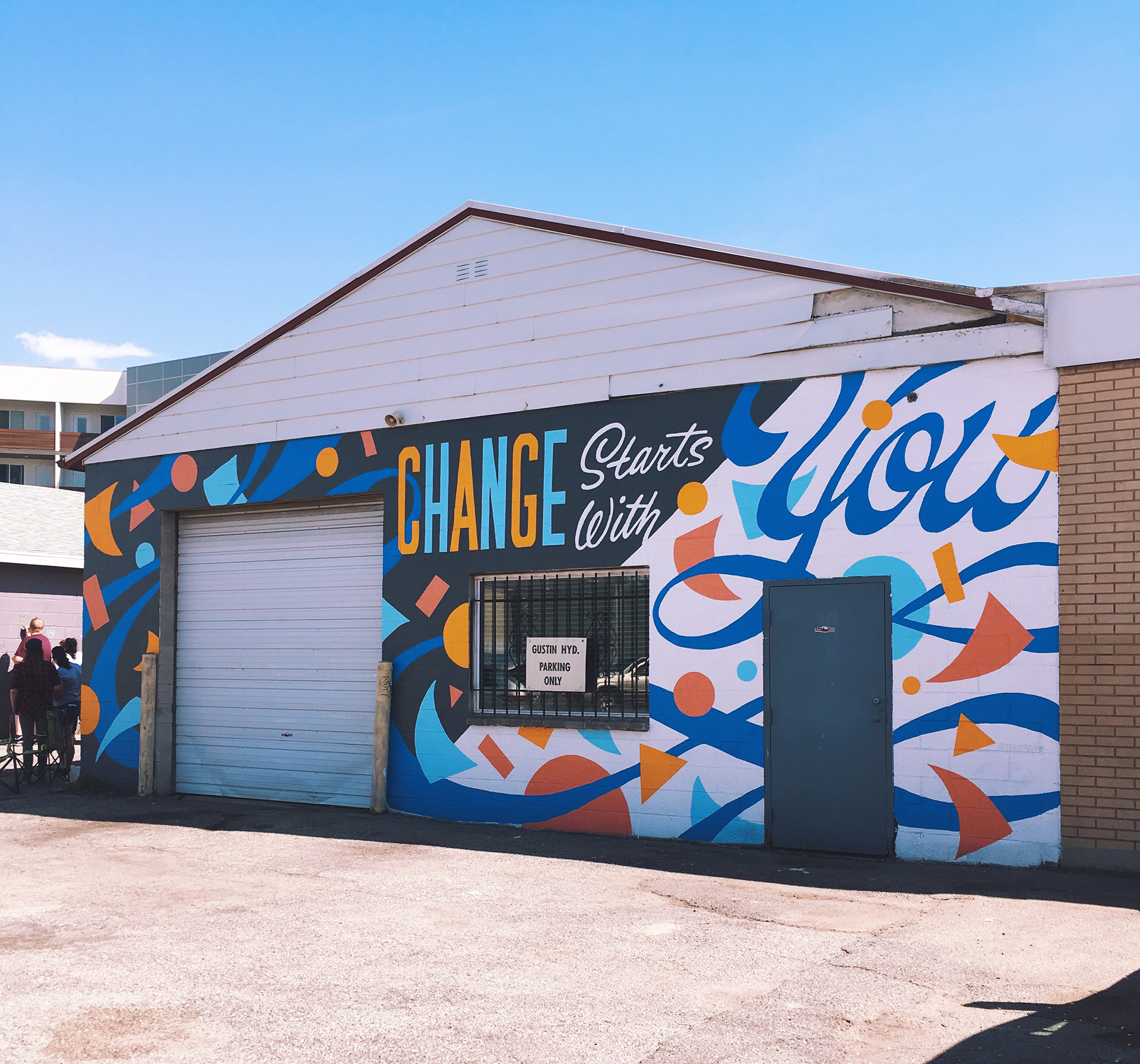 Have you ever seen a huge mural in your city and wondered how the artist landed that gig? Chances are the city commissioned the artist as part of a public art project. According to the National Association of State Arts Agencies, more than half of states in the U.S. have adopted the "Percent for Art" ordinance, a policy where a percentage of city improvement project funds must go towards site-specific art (ie: murals, sculptures, mosaic, etc) in city-owned spaces and buildings. Most cities have a public art program to enrich the local culture, reflect the diversity of residents and the city's history through accessible art. When an opportunity is available, the city may directly commission an artist, but typically artists are chosen through a Call for Artist by a 
Selection Committee
(made up of architects, art professionals, community stakeholders, and public art program staff). 
Call for Artist is
 typically posted online and has all the information artists should know about a public art project including: submission deadlines, goals, eligibility, installation schedule, budget, selection panel, pre-proposal meetings, and selection process. 
Most calls limit applicants to residents of the state, while some calls allow out-of-state or international applicants. Public art opportunities are free to apply but be attentive to submission guidelines. Some calls are strict on file naming, document length, and physical submissions. Be sure to read the call thoroughly and follow any file naming example provided. There may even be a draft of the contract shared on the call, which you should review to ensure you're comfortable with what's expected of the artist. Since the opportunity is coming from the city, you will have to sign a contract and be required to carry liability insurance. You can ask questions and negotiate what's included in the contract before signing it. The liability insurance requirement will be expressed in the contract if it's not already on the call. Be prepared to purchase the insurance if chosen for the project (typically $500/year). If you want to paint murals or do installation art as a big part of your career, it's good business practice to carry liability insurance to protect you and clients from unforeseen damages. This is something I would invest as part of my business whether or not I'm pursuing public art. These legal stuff may sound intimidating but it's not at all and it's to make sure everyone is on the same page!
There are two types of Call for Artist: 
Request
for Qualification (RFQ) and Request for Proposal (RFP). 
In RFQ, you submit a portfolio, resume, and letter of interest. The selection committee will make their decision based on the material you provided. If chosen, you may have to prepare a concept art for the city's approval before you can actually install the work. In RFP, you submit ideas through concepts and written material in addition to a portfolio, resume, and letter of interest. The RFP may ask for a budget breakdown so you'll have to research cost on supplies or third-party vendors (yep, you don't have to do everything yourself! You can hire people to help you complete the project!). The artist is responsible for all fees associated with the project so it's important to know how much you'll spend and be paid after expenses. In calls where there is a bigger budget ($20k+), there may be an initial RFQ to narrow applicants to a few finalists and an RFP inviting finalists to present a proposal. In that case, a stipend is often provided for finalists to prepare the proposals or compensate for travel. Otherwise, RFP's generally require you to prepare proposals without compensation. This might not sit well with many artists as RFP's are considered "spec work", where you put in the time and effort but aren't guaranteed to be hired and paid. 
The creative community is very split on spec work. My view is if the pay is fair, the client isn't exploiting artists, it's something you want to do and adds value to your portfolio (whether or not you're selected), GO FOR IT! 
I only enter local calls where the pool of competition is smaller so you're more likely to be noticed. I've applied for six local calls so far and have been fortunate to be chosen for three. When a proposal is rejected, I'm happy to repurpose concept art for Instagram or my portfolio. For RFP's, I generally provide one concept as an example of style and rely on written description to convey other ideas. Having a detailed proposal can increase your chance of being selected, but I personally don't want to spend more than a day or two preparing the proposal. While the call will include project goals and maybe a theme for artist interpretation, you won't have a clue on the style of art the selection committee is into. They might like abstract, patterns, landscapes, or realism, it's impossible to know! 
I believe it's important to stick to your artistic voice and style rather than submit something you think would please the committee. If you end up getting project based on a proposal that doesn't resonate with your personal style, you probably won't have a great time completing the task!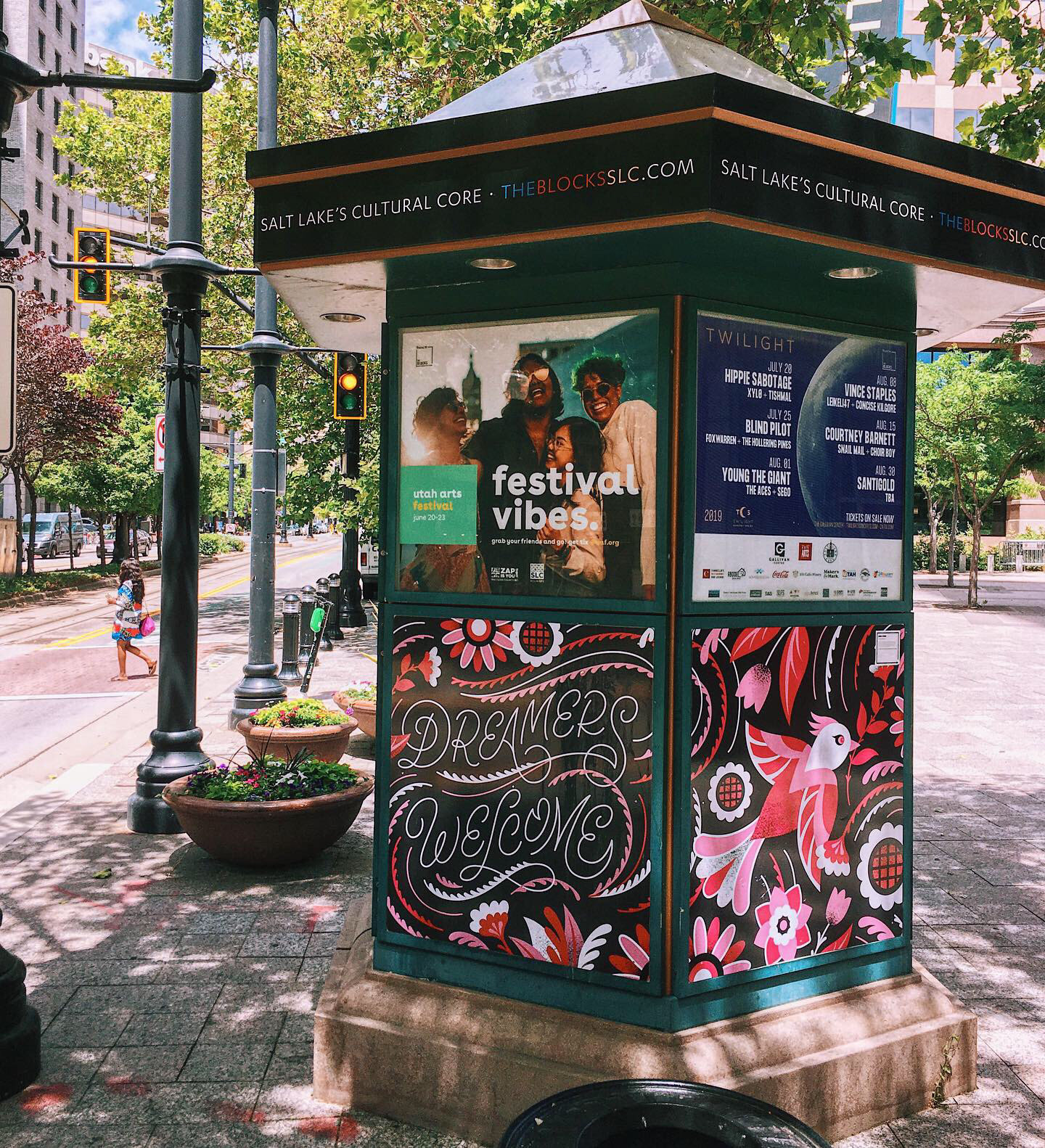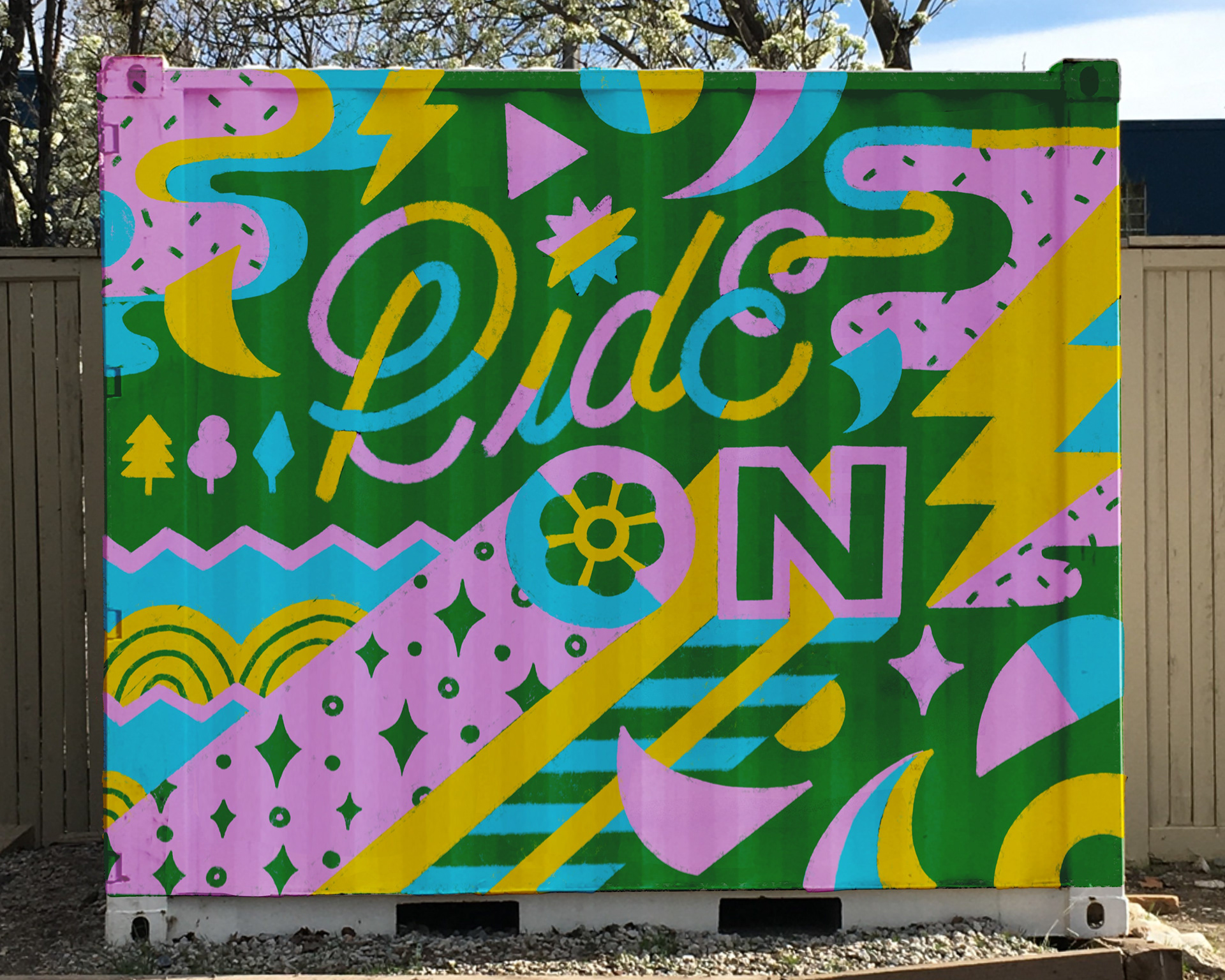 Now let's talk about money. Typically, you'll have 50% of the budget at the beginning of the project and receive the remaining 50% once you complete the install. Be patient as the funds will likely be distributed as a check in the mail. Some projects have a generous budget while others are lower than what you'd expect if you have experience pricing with clients. I've seen a 700 sqft mural for $20k and a 2,000 sqft mural for the same budget. There are vinyl art wraps with a budget of $8k-$25k or small printed displays for $600. Then there are small murals ranging from $1.5k to $6k, the numbers are really all over the place. Remember to not confuse the budget with how much you'll be paid as the artist. The budget is inclusive of artist fees, supplies, labor, subcontractors, travel, and insurance unless stated otherwise. 
Some projects are labor intensive and won't make a good return so be sure to ask yourself the important questions, "How much do I want this project? Will I be happy and creatively fulfilled even if I don't make much money through this opportunity? Will it be a rewarding experience that adds value to my skill and portfolio?"
Another thing to be aware of is additional rights that are generally included when working with clients like usage and licensing won't apply to public art. You will own the copyright to the art but the city will own the art once you complete the project and receive payment. When the city owns your art, they can remove, dispose, or relocate your art at any time without your permission. However, you as the owner of the copyright can publish the art for recognition, promotional, and non-commercial purposes such as within your portfolio, social media, promo books, and enter exhibits or competitions. 
Most calls are not well publicized and often go unnoticed by the creative community. You can find national and local public art opportunities through
CallforEntry.org
 or by following your state's public art program or arts council on Instagram and Facebook. 
Check to see if your local public art program offers an email subscription where you can sign up and be notified of opportunities straight to your inbox. Now what if you found a project you're interested in but don't have the experience? Don't let that stop you from applying as most calls actually encourage participation from artists new to the public art scene. My mantra is "say yes first and figure it out later". However, it's important to at least do some research on the installation process so you know what to expect. And that's the gist on public art opportunties! I hope this post was informative and you feel confident pursuing a public art call near you!